I have been working with people since 2001 – as a teacher/trainer/consultant/coach. I have worked as a personal trainer as well as a consultant for big companies.
My professional career led me to the position of the CEO of White Raven Academy (www.abk.pl) – one of the leading problem solving companies in Poland.
While working with big companies I realized that a single and unique human being is what matters for me the most. So, I, as an individual, decided to deliver more to people than to anonymous companies…
That is why I gravitated towards coaching first, and then psychotherapy.
Since 2013 I have been learning in Gestalt Therapy Institute and as a result I achieved my GPO certification (Gestalt Practitioner in Organization).
At the same time, I started my journey back to the sport…
I have successfully transformed my 88-kilogram clumsy body (and mind) into 77 smoothly moving kilograms and muscles prepared to easily carry heavy objects. It took me a few years, but that is how I have become a personal trainer, Kettlebell Instructor and AFM Certified Coach. 
I use my skills and experiences from these different worlds to help my customers move forward. We are working at the gym, outside the gym and last but not least – inside the head. Curious? Give me shout and let's find out if we can move together.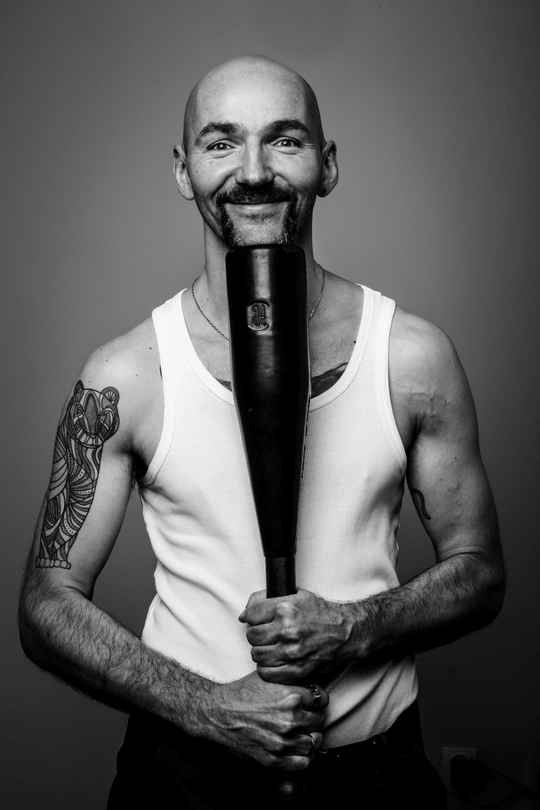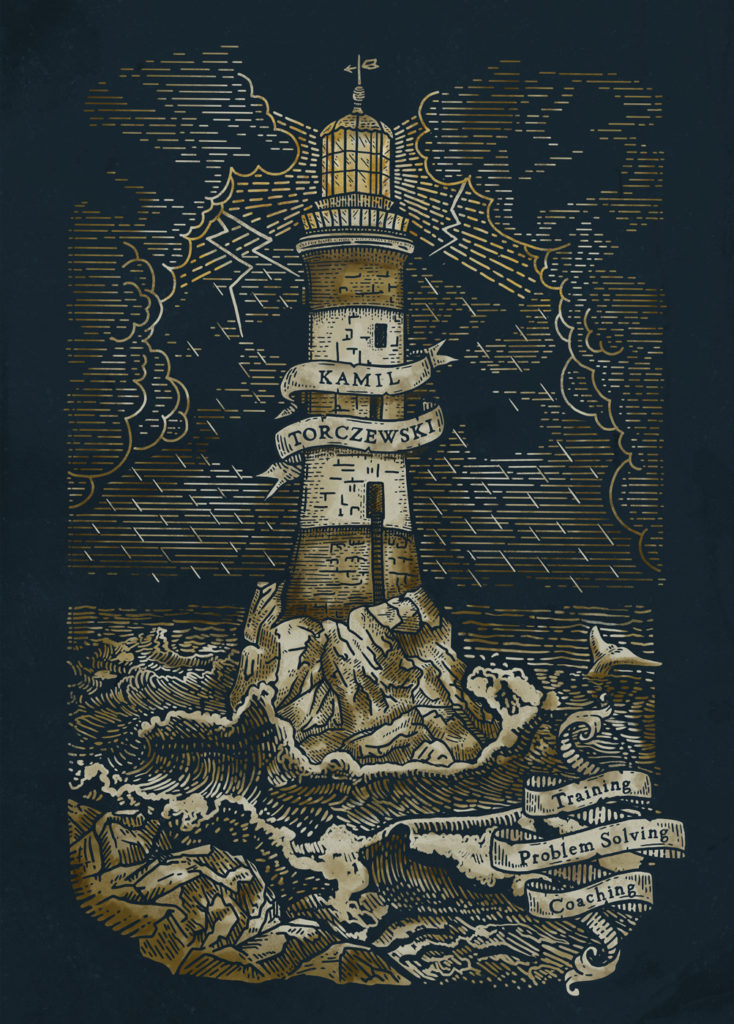 My education in the fields of body (ROCK) mind (TOWER) and soul (BEAM):
The ROCK:
Becoming the Human – mobility seminar by Athletic Development (28-29. 07.2018)

Programming and methodologies for strength training. Seminar by Fabio Zonin (04.06.2017).

Kettlebell, Barbell & Bodyweight: the foundations of strength. Seminar by Fabio Zonin (03.06.2017).

Training with Clubbells – 27.11.2016 Centrum Szkoleniowe Kondycja

Art of Funcional Movement Coach Level 1. (11-13.11.2016)

Art of Funcional Movement Workshop – HUSAR – Balistic Tool Program (4-5.06.2016)

Steve MaxwellTM Kettlebell Techniques Training (28.08.2016)

Steve MaxwellTM Mobility-Conditining Training (29.08.2016)

III Ogólnopolski Obóz Szkoleniowy Kettlebell Hardstyle (22-26.07.2015)

Warsztaty Hardstyle Kettlebell – Strong First training methods
(21-22.02.2015)
Warsztaty Hardstyle Kettlebell – Strong First training methods
(29-30.11.2014)

Warsztaty Hardstyle Kettlebell – Strong First training methods (6-7.09.2014)

II Ogólnopolski Obóz Szkoleniowy Kettlebell Hardstyle (23-27.07.2014)
The TOWER:
Provocative style for advanced professionals (series of workshops by Provocare Institute. Warsaw, 01-03.2018.

The basics of provocative therapy and provocative style by Dr Noni Höfner. Warszawa, 6-8. 10. 2017.

Since 11.2016 – Gestalt Practitioner in Organizations, Certified by EAGT (European Association for Gestalt Therapy)

Roczny Program Edukacji Psychologicznej w zakresie Psychoterapii Gestalt (2014 r. Instytut Terapii Gestalt, Kraków)

Szkoła Profesjonalnego Coachingu, największy akredytowany program szkoleniowy w zakresie coachingu w Polsce (2012 r. Instytut Psychoedukacji i Rozwoju Integralnego)

IASSC ACCREDITED TRAINING ASSOCIATE (Numer akredytacji: 01-2236, The International Association for Six Sigma Certification)

"ISRU Six Sigma Black Belt Programme" (2003 r., University of Newcastle)
The BEAM:
Since 1976 I am continuing my education on "La Universidad de la Vida". This interesting journey is full of travels, challenges, problems and solutions.